Argentina, April 12th, 2010
During March, 2010 it was performed the strategic-commercial alliance between Super Talent and GeeksHive International, which grants the distribution of Super Talent´s products within the certified hives of GeeksHive's community.

Super Talent is a brand in constant growth of territorial expansion which is always working to detect those distributors that stand out for their background, responsibility, for feeling passion for what they do and mainly for their service vocation to clients. That´s why they are joining GeeksHive International in an attempt to get linked with thousands of users, consumers, specialists and colleges that use their products. "We want to talk to them, to show them new technologies, to know their needs, to be able to learn from them and exchange experiences", expressed Danny Lew, Country Manager of the brand.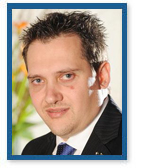 Danny Lew, Country Manager of the brand.
Super Talent Technology in its constant technological evolution identifies itself with this new trend that offers the Web 2.0. The change is its principal distinctive feature. Conceiving, creating and implementing new web sites where data is available for everyone. Super Talent, apart from having its own Web constantly updated, is part of social networks such as Twitter, My Space, Youtube Channel and Facebook. Keeping by these media every client updated about their products, new releases and prizes.

With headquarters in San José, California, Super Talent Technology designs and manufactures DDR and DDR2 memory modules and Flash based storage devices for computers and consumer electronics.
With the addition of Super Talent to GeeksHive International´s community, it comes the Overclocking memories line which, although not very known in our country, is very well received in the gammer segment. ProjectX , the DDR memories that have hundreds of awards and mentions received, stand out for their high performance and reliability.
Besides the USB lines, Performa, Elite and Pico that have a great penetration in the corporate sector, Super Talent specializes in USB customization for Marketing and Branding. They are capable of customizing dozens of pendrives as well as manufacturing them any way the client wants. They have recently introduced in the CES Las Vegas the RAIDdrive 3.0, an extraordinarily fast pendrive for USB 3.0 that, according to the tests of the top-rated magazines is the faster pendrive at the moment.
And, of course, high quality memories for the whole variety of desktops, notebooks and servers in existence without forgetting the Apple Aproved Dimms.
"Our job doesn´t end when the wholesaler sells our product. It just starts there. One of the priorities of Super Talent Technology is interacting with the companies that compose the Sales Channel , offering the necessary training and information related to every innovation and technological solution offered by our company."
Danny Lew, Country Manager of Super Talent