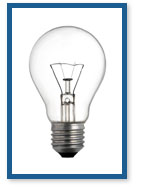 In the following, you will be able to read a list of frequently asked questions relating to GeeksHive concept and to some relevant technical aspects. The selection was carried out considering their impact and importance in the development of model recruitments and visions.
Remember you may send us your doubts and suggestions so that we can improve this link with your precious contributions.
List of FAQs
1. Why do I need to be referred to get into the Community (certify to Junior Geek)?
GeeksHive is a global Community of IT specialist technicians, whose members are distinguished by sharing a technological system but also a set of group values. Furthermore, the work model was designed to work in networks and trees both for its commercial as well as for its community containment aspects. Because of that, joining GeeksHive always implies being referenced by a certified active member who will receive economic retributions for the operations you perform and will be deontologically compelled to escort you in your professionalization and expansion way.
But that´s not all, because once you are a certified Geek you will be able to refer other Geeks and exploit the same benefits and advantages.
If you are willing to begin the process, you will only have to get a certified Geek to give you a reference number and use it when you fill the application form specified here.
2. What happens if I don´t pass the Admission evaluations?
You will only have to wait a time determined by the system and afterwards you will be able to retake the evaluations.
3. How good a computer science technician do I have to be to participate in the community?
Good enough to accredit basic IT knowledge and passion for technology to PP. Once certified, you will have the possibility to obtain hundreds of trainings that will help you to develop yourself in every IT subject. You only have to be willing and dedicated. Your personal, professional and economic growing is the base of the Community.
4. Why is it unimportant if I am not a seller if I have to use a sales system?
GeeksHive locates its differential worth in specialized and customized technical support. Due to the characteristics of the category, if it is performed in an efficient way sales are unavoidable. In turn, extranet disposed to commercialization allows you to obtain the same stock power and price than Retail chains. Besides bringing the option to allocate keys and passwords so that clients perform operations themselves. In this way, Geeks only have to focus on delivering their specialty services, more related to a passion.