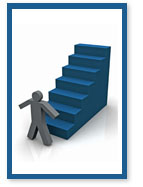 You may also become part of GeeksHive Community, an option that will allow you to make your specialty a labor activity with high ranges of profit, including thousands of trainings and the possibility of getting involved with professional colleges from all around the world.

GeeksHive is not looking for sellers

In GeeksHive community the sales of computer products is not an end but rather an unavoidable consequence of technical support similar to the one you are currently bringing to your clients and users. Many times, solving consultations implies offering new tools or equipments that, while increasing your income, forces you to face a sale situation and arguing about prices or speculate on unreasonable percentages. Thus, you have to deviate from the activities you enjoy to different ones that you might consider irritating.

By getting involved and using GeeksHive model effectively, you will never have to worry about your sales incomes. The system works in an autonomous way allowing the people you chose to work independently 24 hours a day and 365 days a year. Stock power, price and funding you will have are the same as the large Retail chains. It turns this model into a highly competitive option without having to acquire stock or making economic investments. You will only have to worry about bringing your clients specialized technical support, which is a part of the IT market where what is really matters is satisfaction not sales.

And that´s only the beginning, because apart from taking advantage of countless commercial benefits this device brings about, you will be able to refer new Geeks to the community. That way you will collect money for the transactions they make on their behalf during their permanence.


You need a referral

EAccording to these conceptual principles of operation, the incorporation request must have attached a reference number, a recommendation given by an active and certified Geek member. With this number you will be able to fill your application form and participate in the Admission Process carried out by the Program Partnership, body in charge of the regulation and operation of the model.

Admission Process to Junior Geek comprehends:

1. Psychological application through an online questionnaire.

2. Approval of a test about the model use manual of through an online evaluator.

3. Accordance to community values established to the model.


¿Do you want to take part of the community?

Send your application to pp@geekshive.com