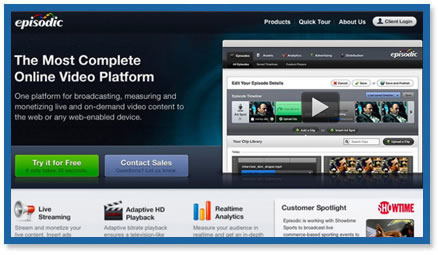 The people from web, business and marketing representatives use this site to analyze and reproduce all of their videos to their audiences through computer, mobile phones and other devices.

The site also allows content management and sells publicity to let you insert the videos and pay them with your credit card. At present, Episodic works on the iPhone and is developing a platform so it can work on mobile phones with Android, Symbian and of course, Blackberry.

The founders, Noam Lovinsky and Matias Cudich, have announced the news in the company´s blog and that you can´t create new accounts on the web anymore, but that those that already have one will be able to continue using the service they paid for and will contact their clients to talk about the options and planning the next steps now that Google is the owner.

All the workers of the former Episodic will join Google's team and will implement this service in the great You Tube.