Argentina, April 20th, 2009
GIGABYTE keeps on making a great investment in Latin America. Now the certification it joins GeeksHive following the strategy of placing its technology and products approaching to the specialized computer professionals, for which the certification in GeeksHive represents a great competitive advantage.


Innovative products
" Gigabyte takes a step further with its revolutionary Ultra Durable 3 technology, the first design of the desktop motherboards industry with double copper layer of 2 ounces of weight, for the layers of power and grounding providing an enormous descent of the system temperature, improving the energy efficiency and enhancing overclocking stability, said Hernán Chapitel, Country Manager for Southern Cone, of GIGABYTE, and he added: "The benefits of the double copperplate are spectacular, doubling the amount of copper offers a more effective cooling solution due to a more efficient heat diffusion of the most critical areas of the board such as the CPU sections, spreading the heat throughout the PCB ". In fact, Gigabyte Ultra Durable 3 mother boards are able to provide an operating temperature up to 50ºC colder than traditional mother boards.

The saving of EP45 DS3R
Gigabyte introduced EP45 DS3R, a model that includes the energy saving technology and that contains characteristics such as FSB support of up to 1600 MHz and DDR2 memories of up to 1200 MHz, with overclocking.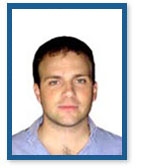 Hernán Chapitel
Country Manager for Southern Cone, GIGABYTE

"Gigabyte is in the top of novelties in motherboards, again. Although, several trademarks can offer us the chipset Intel P45, only Gigabyte offers the best additional characteristics, so that this P45 stands out with quality from the rest: two network cards of 1 GB each, possibility of 2 VGA cards working in Crossfire, are only some of the extras that we will detail on the following", said Hernán Chapitel, Country Manager of Gigabyte for Southern Cone. "GA EP45 DS3R supports the latest technologies, such as processors of 45nm and offers noteworthy technologies such as DES. Its solid construction and good location of components turns it into a visual beauty with excellent indications at the time of connecting devices, being almost unnecessary to make use of the manual in this aspect."

Through its Dual Bios technology we prevent future problems with this motherboard being practically impossible that it ceases working for an error originated in the primary BIOS, since it automatically gets fixed in the following start, explained Chapitel. "Besides, it presents a very complete BIOS with enough options to manipulate the system at ease incrementing the operation values in a safe and stable way achieving in some cases ( depending on the processor and memories ) a 450 Mhz bus".

50,000 hours of solid Japanese condensers

The GIGABYTE Ultra Durable 3 mother boards are equipped with solid condensers developed by Japanese leader manufacturers. With an operational life time of 50,000 hours, these solid condensers provide stability, reliability and essential longevity to fulfill the needs of the most powerful processors of high performance and other components that, nowadays, are demanded by applications and games.

Availability, GIGABYTE's actions

The Ultra Durable 3 technology of GIGABYTE will be available in the hives of GeeksHive during April, and exclusive certifications for the Geeks are being prepared.